Why collective emotions matter?
How a leader manages collective emotions can create or destroy enormous market value. For a leader to be able to respond successfully to frustrations, hopes and fears of their organisation, they must first be able to read the patterns of emotions that signal the onset of different behaviors. Leaders with the skill to pick up on the subtle emotional cues of the collective can adapt accordingly and, according to our research, earn more respect as a result.
Emotional Aperture Measure (EAM)
Emotional aperture is defined as the ability to recognize the composition of diverse emotions in a collective (e.g. group or business unit). It evaluates how well individuals perceive and deal with affectively charged interpersonal situations. Understanding the collective can help leaders respond effectively to the group as a whole.
Do the 7 minutes EAM test !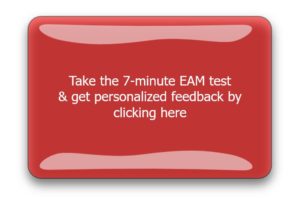 The EAM test rates your ability to read the collective emotions of a group and how this natural personal disposition could be modified. It is based on changes in facial expressions among groups of people. The test asks research participants to watch a number of short video clips of groups of employees, just prior to and after an event happens in their organisation. Following each clip, participants were told to report on the proportion of positive and negative reactions seen in the group. This test could have multiple applications, from helping teachers assess groups of students, political leaders addressing constituents, corporate managers introducing major disruptive change in a large organisation, or police officers dealing with the emotions of large groups of people. Read more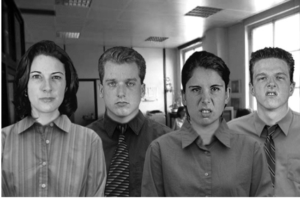 Sources:
Blog Jeffrey Sanchez-Burks on Emotional Aperture
Leaders Who Can Read Collective Emotions Are More Effective – Quy Huy
 | 
Quy Huy, Jeffrey Sanchez-Burks, Caroline Bartel, and Laura Rees developed the thesis that a leader's ability to respond effectively to patterns of shared emotions that arise during strategic change and other emotionally turbulent organizational processes depends on the leader's ability to use emotional aperture.