How drawings May Get to the Root of Your Silo Issues
by Geert Vercaeren, INSEAD | June 13, 2017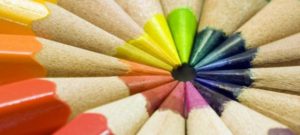 Having trouble bringing your teams together to realise your strategy? Drawings may help.
When describing silos, we often say that the left hand doesn't know what the right hand is doing. Another common scenario, however, is when teams are explicitly required to collaborate, within an organisation or across firms, as ecosystems increasingly call for. But as they try to do so, things go sour. The different parties start thinking: The other guys are just so difficult. Or idiots. Variants on this line of thinking are infinite.
Top executives face this dilemma every day. They are tasked with creating great strategies, but they're typically not the ones implementing them. For this, they have no choice but to depend on their teams. It's hard enough to motivate individuals, but when successful execution requires different teams to work together, that's when the going gets tough.
The larger the organisation, the bigger the problem. In response, leaders tend to put in place all manner of structures, such as process logs, decision flows and role descriptions. While these are helpful, I would argue that they don't address the real challenge: the often unconscious psychological blocks that prevent successful collaboration across teams.