Interview in Trends on why companies do not always succeed to hire the right people. Often, a new perspective on the recruitment process can help. (in Dutch)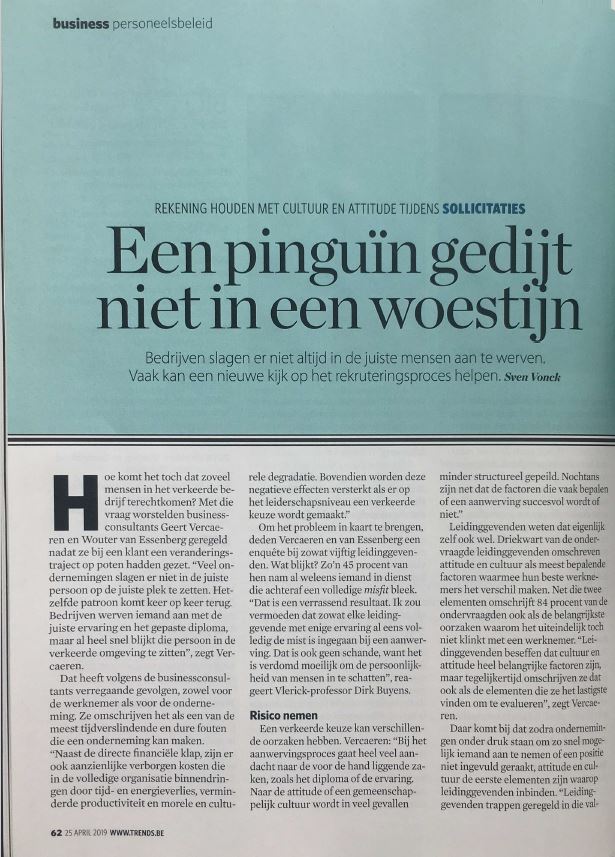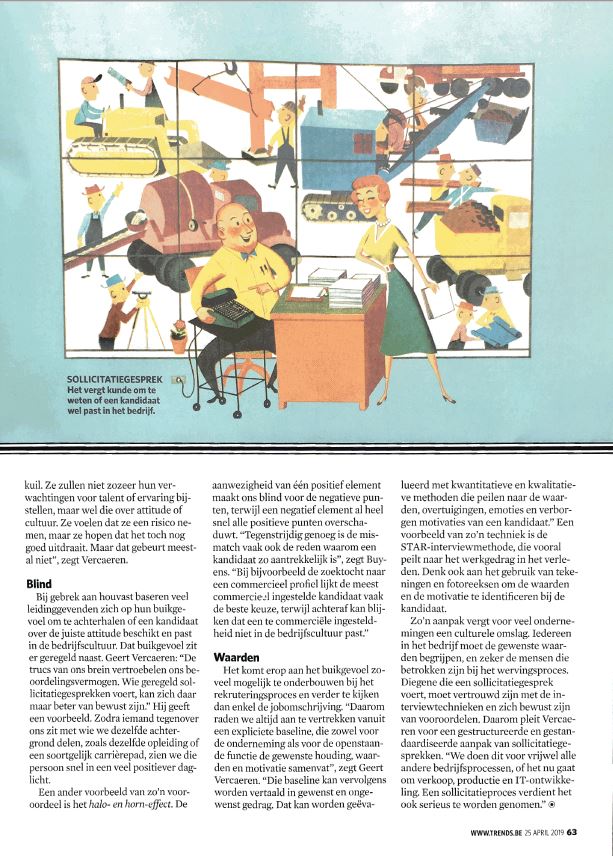 This article is based on recent research conducted by Wouter Van Essenberg and Geert Vercaeren on the 'attitude' challenge of your hiring process.
We collected input from executives, directors and managers involved in the hiring process combined with our daily consulting experience. We recently consolidated our findings and came to some interesting insights.
Our research reveals some interesting findings
45% of executives are confronted with hiring misfits, causing significant negative impact on their business.
'Attitude' is THE most determining factor for hiring misfits (84%), as well as for positive performance (75%) at work.
Moreover, 52% of respondents find attitude the most difficult aspect to evaluate during the hiring interview.
We recommend 3 proven practices you can apply to overcome attitude misfits, to avoid that a penguin ends up in the desert.