What is a growth mindset all about?
The term "growth mindset" is used to describe our underlying beliefs and attitudes towards learning and intelligence. Employees with a growth mindset believe they can become smarter, more productive, and more talented. They believe that their most basic abilities can be developed through dedication and hard work—brains and talent are just the starting point. This view creates a love of learning and a resilience that is essential for great accomplishment. People with a growth mindset also understand that effort and perseverance makes them stronger, which helps them achieve more.
If you have a "fixed mindset" you effectively believe you have limited potential. You have your strengths and your limitations, and you are unable to work above and beyond them. In a fixed mindset, people believe their basic qualities, like their intelligence or talent, are simply fixed traits. They spend their time documenting their intelligence or talent instead of developing them.

How does a growth mindset work?
Individuals who believe their talents can be developed (through hard work, good strategies, and input from others) have a growth mindset. They tend to achieve more than those with a more fixed mindset (those who believe their talents are innate gifts). This is because they worry less about looking smart and they put more energy into learning. When entire companies embrace a growth mindset, their employees report feeling far more empowered and committed; they also receive far greater organizational support for collaboration and innovation. In contrast, people at primarily fixed-mindset companies report more of only one thing: cheating and deception among employees, presumably to gain an advantage in the talent race.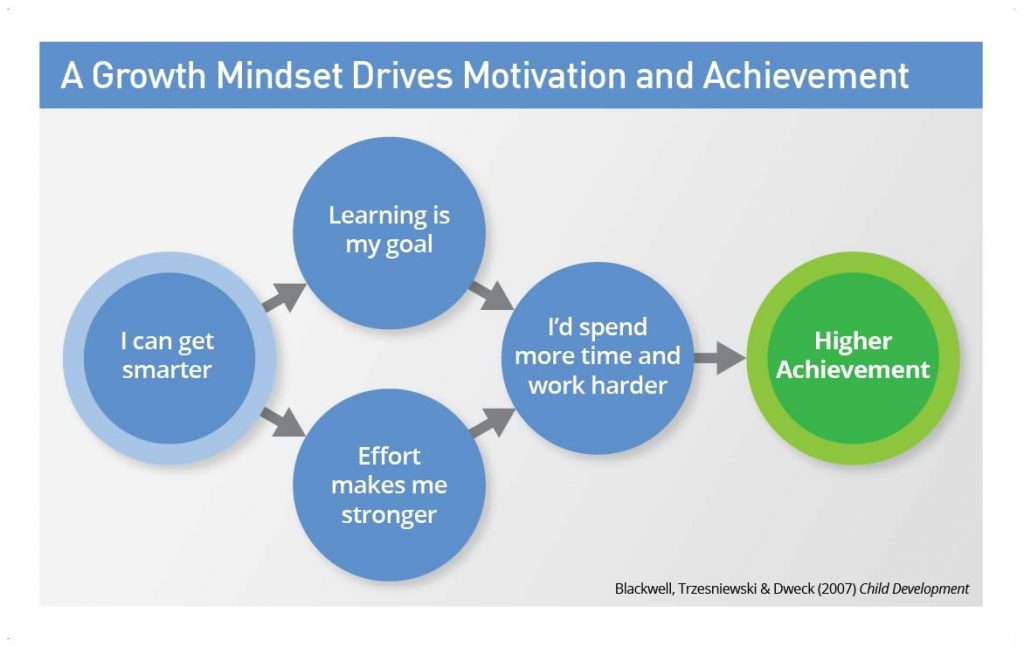 Fixed and growth mindset differs in underlying beliefs and attitudes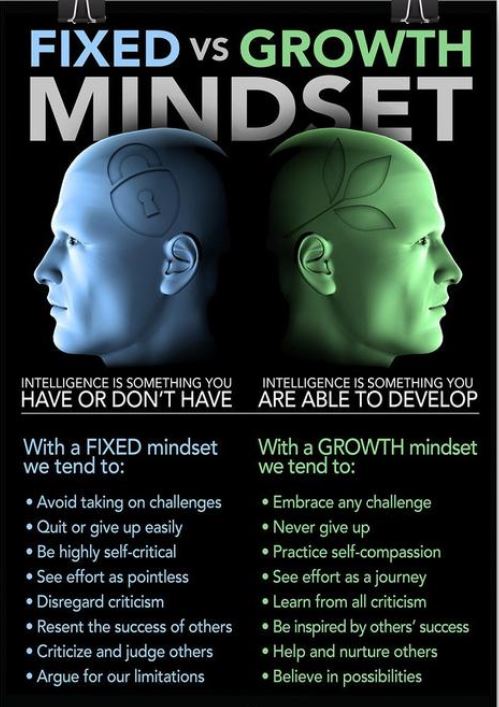 In the video below, Carol Dweck discusses the key characteristics of a mind set for growing, and the advantages this can have both in and beyond our formative school years.
If you want to read more:
What having a growth mindset really means?
5 Mistakes Companies Make About Growth mindset